We welcome you to the Floral Cushion Covers Collection, where beauty is evident in every item. Created with care the flowery cushions bring the charm of nature to the living areas of your home. If you're a fan of the finer details, we suggest taking a look at another collection that we have available the Embroidered Cushion Covers Collection.

Here, you'll discover designs crafted with exceptional attention to detail, giving your cushions a unique touch. Visit our Embroidered Cushion Covers Collection for more.

The floral cushion covers we offer are not just decorative items. They're the epitomize of art, where each design is a tribute to the unrivalled beauty of nature. If it's a bouquet of roses in bloom or the soft appeal of daisies flower-filled cushions convey the essence of flowers in the most beautiful way.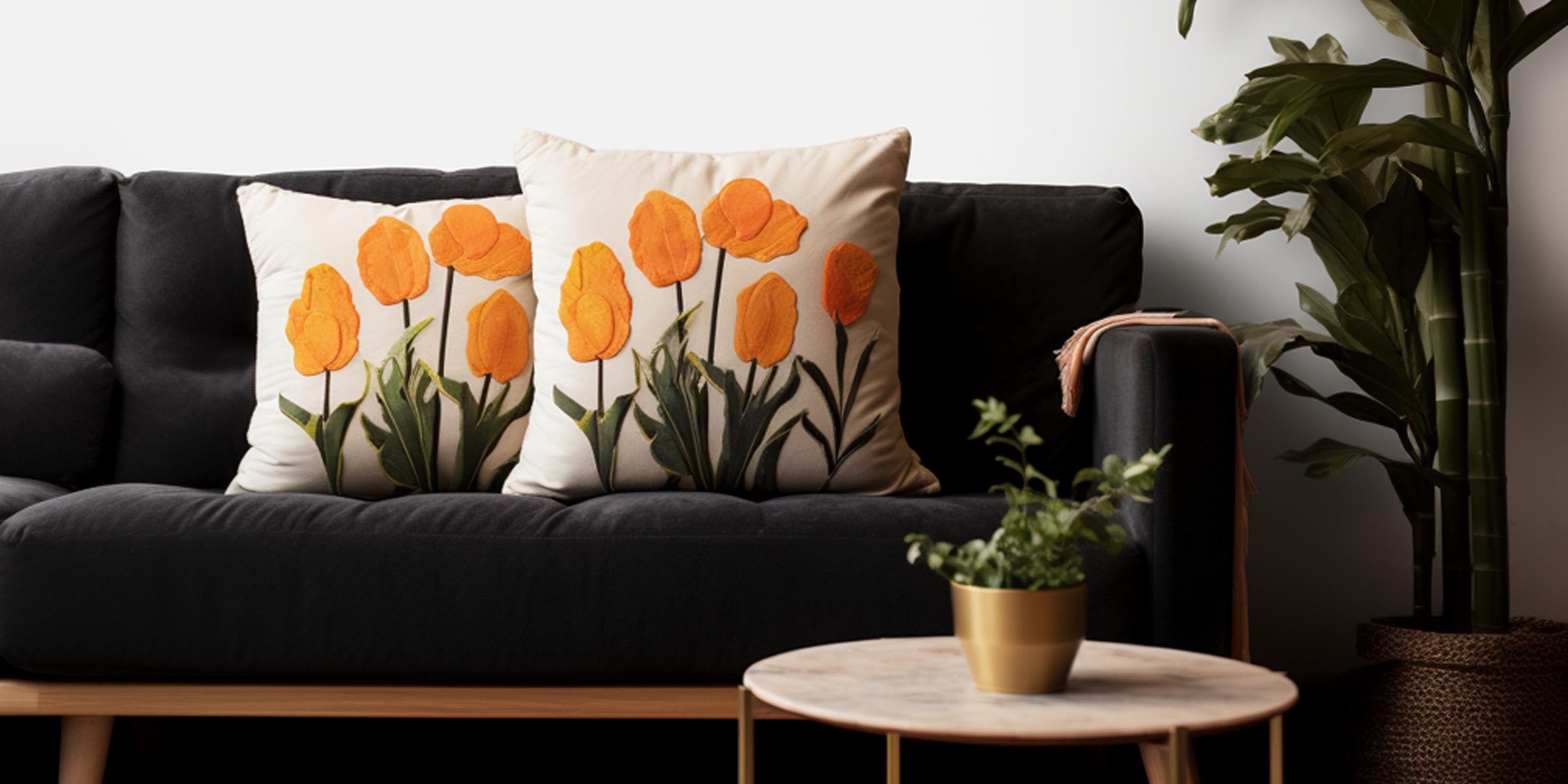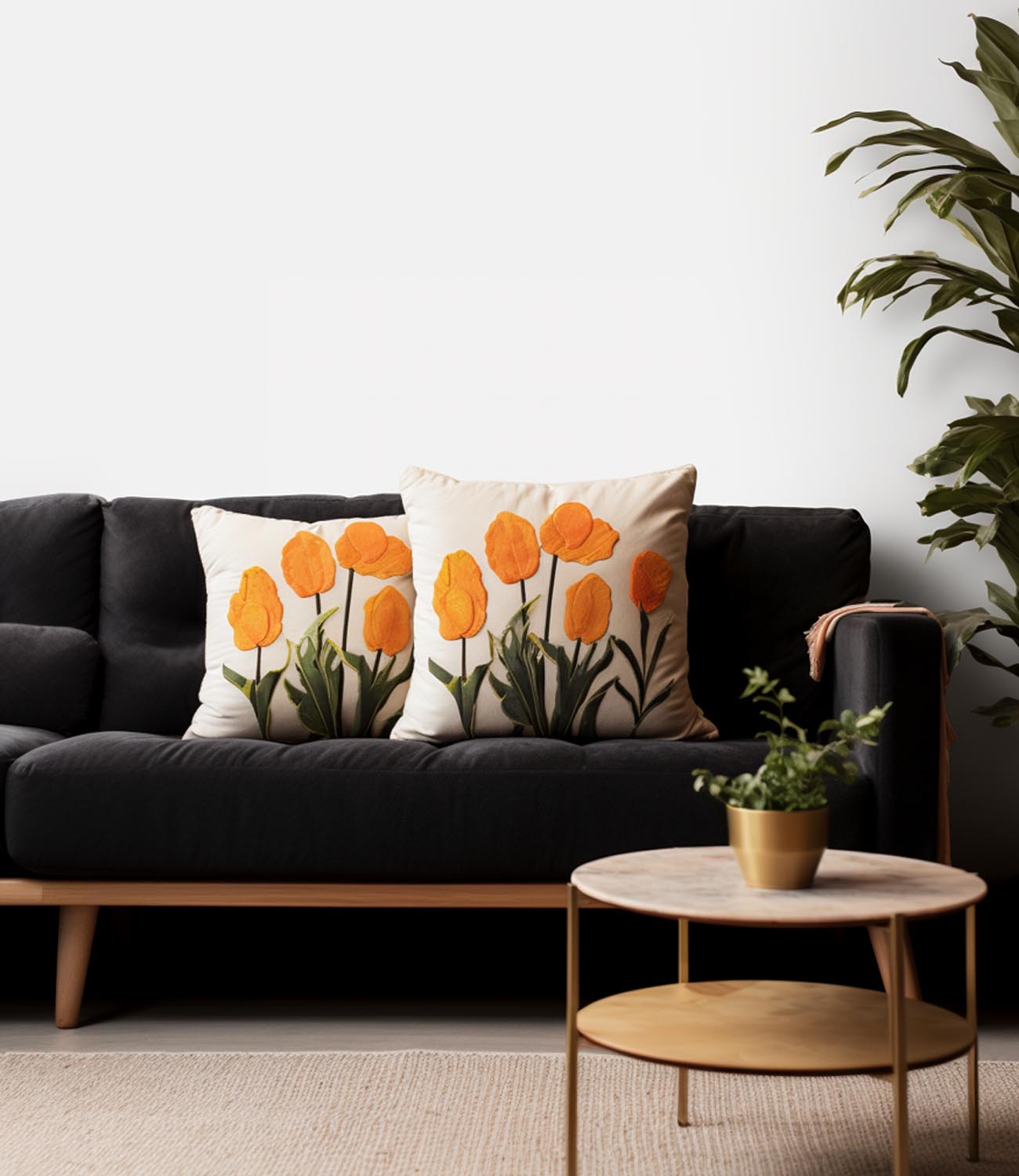 Introduction to Our Floral Cushion Covers and Pillow Covers
Experience the fine textiles crafted from polyester, offering you a tactile and emotional connection that can elevate your couch and upholstery.
Why Choose CoverMyCushion's Cushion Covers?
When it comes to choosing the best floral cushion covers or pillow covers for your upholstery and home collection, our products stand out:
Artistic Craftsmanship: Each handmade cushion case features intricate paisley patterns and quilted designs.
Quality Material: Our cushion covers are made from high-grade, eco-friendly chenille, cotton throw fabric, and down-filled pillows for extra comfort.
Textured Designs: From reversible decorative throw pillows to lumbar pillows and square pillows, our collection is a feast for the eyes.
Material and Quality of Our Cushion Covers
Quality is non-negotiable for us. Our cushion covers are crafted from top-tier materials like ivory fabric and polyester, featuring zipper enclosures and pillow inserts for easy use.
Explore the Range of Designs and Styles
Our collection offers a variety of decorative pillows, from velvet pillows to silk pillows and throw pillow covers in various shapes such as rectangular and square, making it a one-stop destination for your home's decorative elements.
Frequently Asked Questions
Can these cushion covers be machine washed?

Yes, our cushion covers are machine-washable. The pillow form and down-filled filling are also easy to care for.

Do you offer international shipping for cushion covers?

Yes, we offer international shipping for our cushion covers and pillow covers.

What sizes are available?

We offer a variety of sizes to fit your toss pillows and floor cushions.