Understanding Cushion Sizing Metrics
When it comes to cushion sizing, understanding the metrics involved can go a long way in making an informed decision. Let's dive into the dimensions that matter:
Length and Width: The basic dimensions of the cover
Depth: Especially important for certain types of filled cushions
Navigating Through Dimensions: cm vs Inches
Confused about cm and inches? Don't be. Here's a quick guide:
1 inch = 2.54 cm
To convert from cm to inches, divide by 2.54
We made it even easier for you :)
The Role of Fill Power in Cushion Sizing
Fill power isn't just for duvets and comforters; it plays a crucial role in cushion sizing too. Higher fill power indicates a more luxurious and long-lasting cushion.
The Best Pad Size for Your 45cm Cushion Cover
The ideal pad size for a 45cm cushion cover would be slightly larger than the cover itself. A pad size of 50cm usually works well for a 45cm cover.
The Perfect Fit: Matching Dimensions for Harmonious Interiors
Getting the perfect fit between your cushion pad and cover is crucial for achieving a polished look. Here's why:
Too Large a Pad: When the cushion pad is significantly larger than the cover, it will apply constant pressure on the seams of the cover. This tension can weaken the fabric over time, leading to wear and tear. Aesthetically, an overstuffed cushion can look unnaturally puffy and might not sit well with the rest of your decor.
Too Small a Pad: On the flip side, a cushion pad that's too small for its cover will fail to provide the necessary support to maintain the shape of the cushion. As a result, the cushion can appear deflated and saggy, diminishing the visual appeal of your interior setting. In severe cases, the lack of support can also cause the fabric to wrinkle and lose its shape.
The Importance of Overstuffing: A Design Secret
Overstuffing is not just a term but an art. A slightly overstuffed cushion appears plush, luxurious, and inviting.
A Look at Popular Cushion Pad Materials
When it comes to materials, you have a myriad of choices:
Down vs Synthetic: A Comfort Showdown
Which is better: down or synthetic? While down is natural and luxurious, synthetic fillings can be more allergy-friendly and easier to care for.
Sustainability Factors in Cushion Pad Selection
Thinking green? Consider these sustainability factors:
Organic materials
Recycled synthetic fibers
Low-impact manufacturing processes
Compatibility of Pads with Different Types of Cushion Covers
When choosing a cushion pad, it's essential to consider the type of cover material you'll be using. Different materials interact differently with various types of cushion pads. Let's explore:
Here are the perfect 45cm cushion covers for your pad !
Where to Buy Quality 45cm Cushion Covers
Finding a trusted source for 45cm cushion covers can be a game-changer. Consider these options:
Online Specialty Stores
Home Decor Outlets
Local Artisan Markets
Top Brands to Consider for Your 45cm Cushion Covers and Pads
When it comes to quality and style, one brand stands out: CoverMyCushion.
Based in the UK, CoverMyCushion offers an exquisite collection of premium cushion covers. From luxurious velvet options to versatile outdoor selections, their range caters to diverse style preferences. With various colours, textures, and designs on offer, it's your one-stop destination for elevating your home decor. Plus, they offer free delivery across the UK and seasonal sales that you don't want to miss.
Common Mistakes to Avoid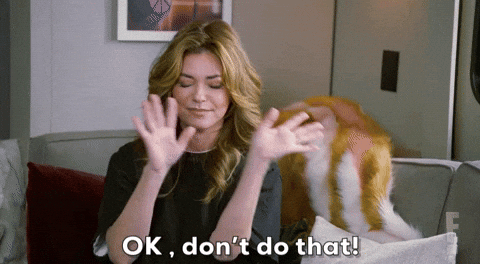 Steer clear of these common errors to ensure your cushion covers and pads are a perfect match:
Choosing Style Over Comfort
Ignoring Fabric Care Instructions
Compromising on Material Quality
The Pitfalls of Skimping on Size
Cutting corners on size can lead to disproportionate designs and decreased comfort. It's crucial to match your pad size meticulously with your cover for the best results.
How to Prevent Cushion "Sagging"
Cushion sagging is a common issue that detracts from both comfort and aesthetics. Opt for high-fill power and quality materials to keep your cushions plump and inviting.
Frequently Asked Questions
Can I Use a 50cm Polyester Filler Pad for a 45cm Pillow Cover?
While it's tempting to add a larger polyester filler pad for extra softness, doing so may strain the zipper and overall integrity of your pillow cover.
How Often Should I Replace My Decorative Throw Pillows on My Sofa?
For decorative throw pillows that adorn your sofas or bedding, consider replacing them every two years to maintain optimal comfort and appearance.
Do I Need a Protector for My Seat Cushions?
Adding a protector can extend the life of your seat cushions, especially if they are made of delicate materials like chenille or embroidered textiles.
Is it Possible to Have Washable Cushion Inserts?
Yes, many cushion inserts made from materials like microfiber are washable, making them ideal for use as chair cushions in high-traffic areas.
Conclusion: Transform Your Space with the Perfect Cushion Pads
Investing in the right cushion pads is more than just a matter of comfort. It's an intricate part of your home decor, affecting the upholstery on your sofas and even the rugs underfoot. Whether you're looking for the durability of Sunbrella materials in an outdoor cushion or the luxurious texture of a woven damask for your lumbar pillows, the right choice can significantly elevate your living space.
From decorative pillows for your bedding to bolster cushions for your benches, this guide aims to arm you with the information you need to make an informed decision. So go ahead and explore your options. Consider taking advantage of our seasonal sales and free delivery across the UK, especially if you're in the market for unique textiles like jacquard or embroidered pillow covers.
Let your cushions be more than just a soft spot to land; let them be a statement of your aesthetic and a testament to your attention to detail. Thank you for choosing CoverMyCushion, your go-to destination for premium cushion covers and pads.